Our Promise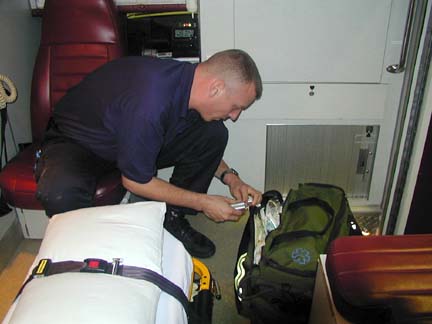 EMT Ambulance has never refused any patient in an emergency for inability to pay, and never will. It's that simple. We have always operated under the philosophy that if we strive to put the needs of our patients far above any financial concern, our reputation will cause a natural increase in demand for our services.
Guidance Statement
In order to reach ultimate achievement and efficiency, you must assemble a team of talented individuals who, at every level, are wholly committed to core values and a common set of goals. This is the objective of our customer service, and success is a natural result of reaching this objective.
Our Mission
Our mission is to provide the best and highest level of pre-hospital emergency medical care and patient transport to the latest standards available anywhere in the world to the people in the areas we serve regardless of ability to pay. We take great pride in having the privilege of serving the community in this capacity. We will consistently strive to provide excellent service to all persons we encounter.
Good Citizenship
Good citizenship is good business. We live up to our responsibility to society by being an economic, intellectual and social asset to each community in which we operate.
Underlying beliefs supporting this objective:
The highest standards of honesty and integrity are critical in developing community loyalty.
The betterment of our society is not a job to be left to a few; it is the responsibility to be shared by all.
Participating in local community activities builds a sense of security within the community.